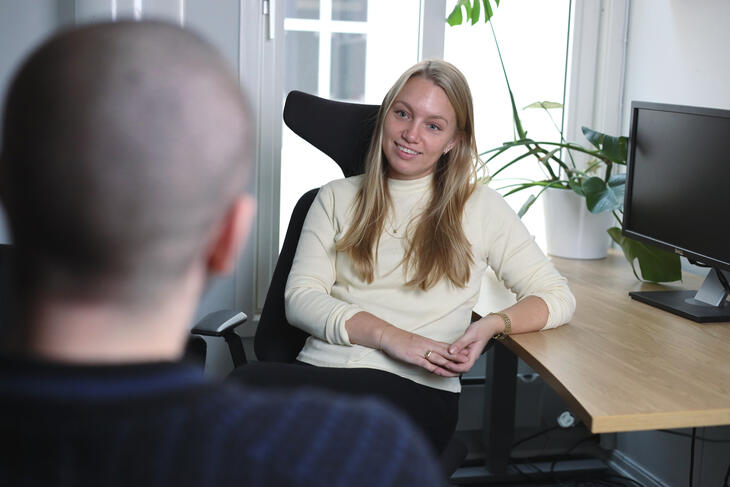 The social workers at Pro Sentret can help you with practical advice, aid and counselling. All of our social workers speak English, and some speak additional languages including Spanish and Romanian. If needed, we will provide an interpreter for you. Everyone who works at Pro Sentret has a duty of confidentiality. You do not have to give us your real name.
Practical aid and advice:
Pro sentrets social workers give practical aid and advice via telephone, video calls or face-to-face at the centre.
Examples of topics that our service users often come to us with are challenges related to selling sex, family issues, substance use, finances, mental health, housing and work conditions. Pro Sentret focuses on damage reduction. We want to be someone you can trust, think out loud with and collaborate with. You know your situation best. We can inform you about your rights and obligations, possibilities and alternatives, regulations and legislation.
If you want, we can assist you with contacting authorities or other welfare service providers, such as health services, child protection services, immigration authorities or the police.
---
Do you need someone to talk to?
The social workers at Pro Sentret offer counselling to service users, both short and long term. If you want someone to talk to about your situation, Pro Sentret has experienced staff who can assist you. The conversations can be about selling sex, but they don't have to be. You decide what you want to talk about and the conversations are adapted to your needs. Topics can for example be personal finances, mental health issues, expriences of violence and abuse or other traumas. We can sit in an office or talk over the phone/video call. Everyone that works at Pro Sentret has a duty of confidentiality.
If you have been victim of physical or sexual violance, we can aid you in contacting medical services or the Police if you want.
---
Drop-in and booking:
We are a drop-in centre and a pre-booked appointment is not needed. But if you want to avoid having to wait you can click on this link to book an appointment in advance.

Click here to see our opening hours.
---
The day centre "Stua"
When you enter the door to Pro Sentret, Stua is on the left. Stua is a drop-in offer for people who have experience in exchanging or selling sexual services, regardless of gender, nationality, residence status or living situation. Stua is only open to those who have experience.
When we are open in the evening, Stua is staffed and we serve free dinner. One afternoon a week we usually have bingo where you can win various prizes.
In Stua there is free wifi, PC and printer, telephone, washing machine and dryer, TV, books you can borrow, free coffee and tea, and a stand with free condoms. Many people use Stua as a place to relax or for socialising. You choose what you want to use Stua for. Stua is also the waiting room for those going to see a nurse/doctor/social worker.
In Stua, you will meet staff at Pro Sentret in an informal setting. We are here for you if you need someone to talk to or need help with something. Twice a year we organize a large party (before summer and before Christmas). We decorate and serve extra good food, have games and a dance floor. Check the website or our social media profiles to find out what date it will be this year. Apart from the parties, we also have various activities throughout the year. It can be self-defense courses, themed evenings, Christmas workshops, house meetings or film evenings.
You do not need to be clean from drugs or alcohol when you come to the day centre, but you are not allowed to use substances while on our premises.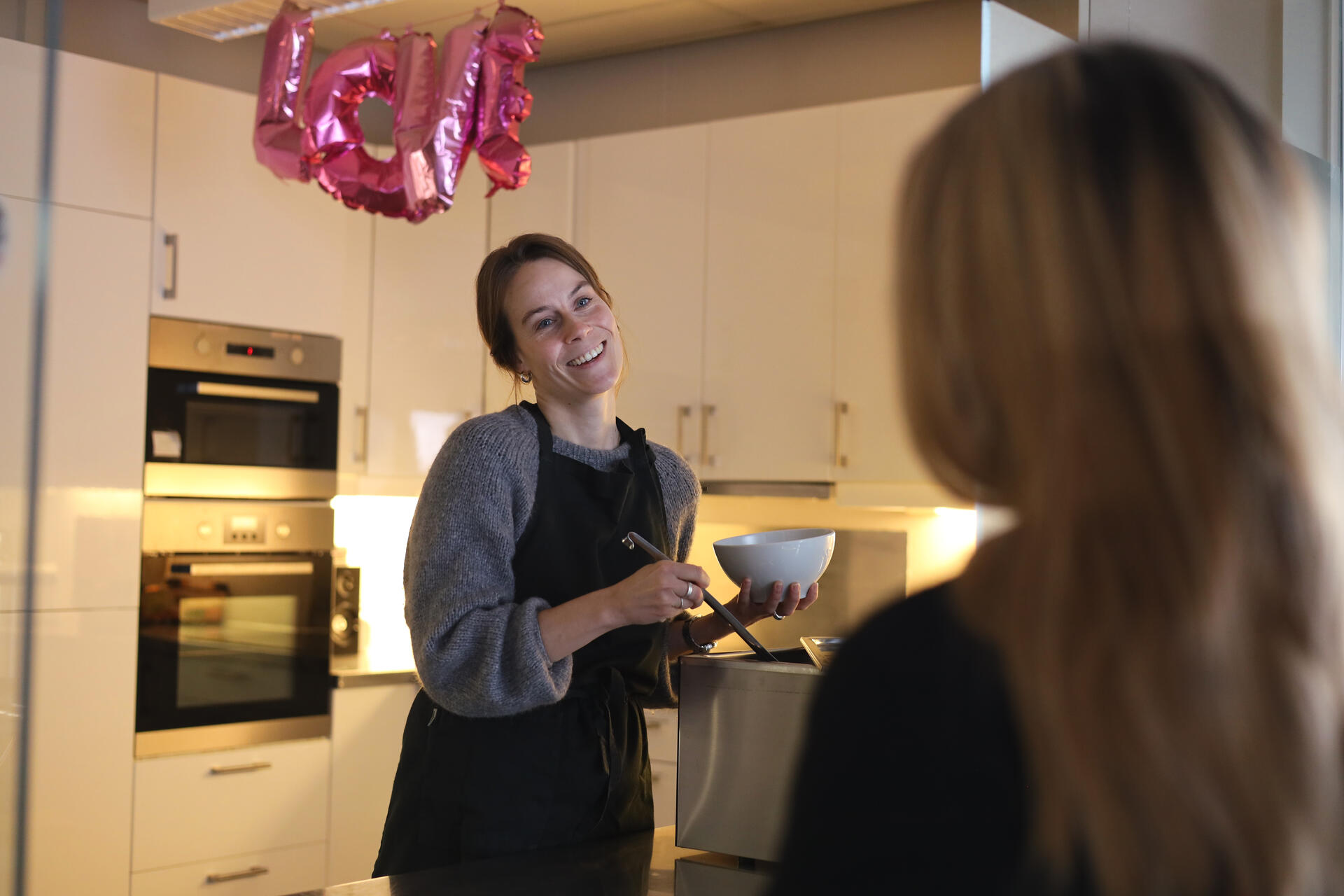 Outreach work:
We do outreach work on various platforms so that more people get to know about us and our services.
We regularly visit the streets of central Oslo to get in touch with the outdoor market. From April 2023, this will happen one Friday night a month.
We do online outreach. We are present on both escort sites and dating sites.
Over many years, we've also done outreach work at massage institutes. This has been on pause during the pandemic, but will be taken up again in the spring of 2023.